Our story
Hi!
My name is Vasily Ragozin. I am the owner of the company and the ideological inspirer of the Doctor.Global project.
I know it sounds corny, but there is nothing more valuable and more important in life than health. Mine, yours, our relatives and friends.
A few years ago, I witnessed a very sad story that ended in tragedy for a person close to me. A situation that can happen to anyone: an erroneous diagnosis - incorrect treatment - lost time and an opportunity to help.
We were late. The thought that it was possible to change something for a long time did not give me peace.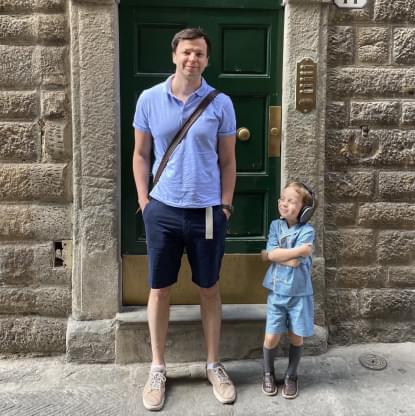 This is how the Doctor.

Global

project appeared.
A project for people. For their healthy and happy future.
In the process of developing the project and communicating with a large number of people, I was only convinced of the correctness of my decision. The personal stories of my friends familiar with the unsuccessful experience of treatment confirmed the need to create such a service.
What problems are most often faced by those who need medical care?
insufficient qualification of doctors;
lack of modern equipment and drugs for treatment;
expensive treatment in your own country;
long waiting lists for treatment;
the absence of special medical centers for people with rare and severe diseases.
These are not all problems, only the most common ones.
The poor quality of medical care in one's own city forces a person to look for alternatives in other cities or in the country. But he, as a rule, does not know who to turn to and where to start, wasting valuable time at the same time.
It was to solve such issues that the DG project was invented and implemented. The name Doctor.Global speaks for itself. We have created a service that will help a person anywhere in the world, without medical education and knowledge of foreign languages, to find his clinic, his doctor.
Our main tasks are
Implement a high-quality, efficient and convenient
search for medical services
Provide users with the
most complete information
for decision-making and choice
Provide clinics
with a clear interface of interaction and smart analytics
We consistently go to the solution of all issues, clearly presenting the whole path and the final goal.
We will be grateful for your feedback.
We value every opinion and are always open to dialogue to make our service even more accessible and perfect.
Be healthy!