5 clinics in Lima
5 clinics specializing in Cardiac surgery, Dentistry, Neurosurgery, Oncology, Orthopedic surgery, Spine surgery, Thoracic surgery, and Vascular surgery in Lima.
1 nearby similar clinic in Peru
We found only 5 clinics in Lima that match your criteria, presented in the list above.
Perhaps you should consider 1 more clinic we have found nearby basing on your Location filter applied.
Prices for popular procedures:
Percutaneous coronary intervention (PCI) with stent insertion

Coronary artery bypass graft (CABG)

Off-pump coronary artery bypass

Heart valve replacement

Heart valve repair

Transcatheter aortic valve replacement (TAVR)

Aortic valve replacement (AVR)

Mitral valve replacement (MVR)

Arteriovenous (AV) fistula surgery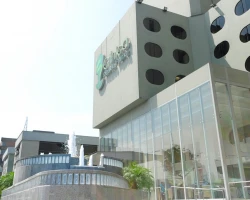 Specializations: Cardiac surgery, Vascular surgery, Thoracic surgery, Neurosurgery, Orthopedic surgery, Oncology, Surgical oncology, Chemotherapy
Clínica Ricardo Palma was a project developed by doctors José Zaidman and Eduardo Salas in 1968, but it was in 1975 that the foundation became
read more
Clinics grouping by rating
Clinic with the highest rating of 4.6 — Smiles Peru in Lima, Peru, clinic with the most reviews number of 330 — Clínica Internacional, Lima in Lima, Peru.
With rating from 3.0 to 3.9 — 3 clinics.
With rating 4.0 and over — 2 clinics .