1 clinic in San Isidro
1 clinic specializing in Cardiac surgery, Neurosurgery, Oncology, Orthopedic surgery, Thoracic surgery, and Vascular surgery in San Isidro.
Besides this clinic there are 4 clinics in Peru specialized in:
Cardiac surgery — 4 clinics
Vascular surgery — 4 clinics
Thoracic surgery — 3 clinics
Neurosurgery — 3 clinics
Orthopedic surgery — 3 clinics
Oncology — 3 clinics .
Such diseases are treated by Ricardo Palma Hospital: Abnormal uterine bleeding (AUB), Achalasia, Actinic keratosis, Acute limb ischemia, Acute lymphoblastic leukemia (ALL), and others.
Prices for popular procedures:
Percutaneous coronary intervention (PCI) with stent insertion

Coronary artery bypass graft (CABG)

Off-pump coronary artery bypass

Heart valve replacement

Heart valve repair

Transcatheter aortic valve replacement (TAVR)

Aortic valve replacement (AVR)

Mitral valve replacement (MVR)

Arteriovenous (AV) fistula surgery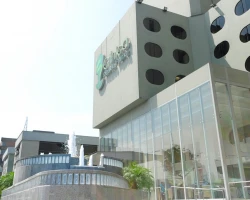 Specializations: Cardiac surgery, Vascular surgery, Thoracic surgery, Neurosurgery, Orthopedic surgery, Oncology, Surgical oncology, Chemotherapy
Clínica Ricardo Palma was a project developed by doctors José Zaidman and Eduardo Salas in 1968, but it was in 1975 that the foundation became
read more
5 nearby similar clinics in Peru
We found only 1 clinic in San Isidro that matches your criteria, presented in the list above.
Perhaps you should consider 5 more clinics we have found nearby basing on your Location filter applied.