1 clinic in Siem Reap
Prices for popular procedures:
Dental X-ray

Dental hygiene

In-office teeth whitening

Professional home teeth whitening

Composite veneer

Tooth restoration

Root canal treatment (per canal)

Fissure sealing

Scaling and root planing (per quadrant)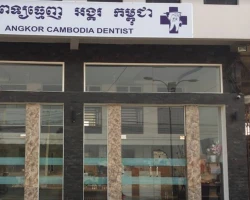 Specializations: Dentistry
Angkor Kampuchea Dental Clinic is one of the top dental clinics in Siem Reap, Cambodia ,Our Clinic with multi-specialty practice, in-patient facility emergency dental services.
read more
2 nearby similar clinics in Cambodia
We found only 1 clinic in Siem Reap that matches your criteria, presented in the list above.
Perhaps you should consider 2 more clinics we have found nearby basing on your Location filter applied.
Prices for popular procedures:
Dental hygiene

Tooth restoration

Root canal treatment (per canal)

Scaling and root planing (per quadrant)

Tooth extraction

Wisdom tooth extraction

Dental implant surgery

Porcelain veneers

Removable full denture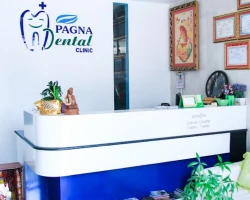 Specializations: Dentistry
Pagna Dental Clinic is a high-tech dental facility. We are constantly evolving our Oral Care Services with state-of-the-art technology and equipment, all for the benefit
read more
Prices for popular procedures:
Knee arthroscopy

Percutaneous coronary intervention (PCI) with stent insertion

Surgical neurolysis

Epidural block

Laminectomy

Lumbar laminectomy

Laminoplasty

Instrumented spine stabilization

Interspinous fixation with implant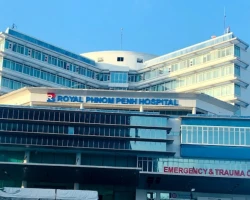 Specializations: Cardiac surgery, Neurosurgery, Spine surgery, Orthopedic surgery
Royal Phnom Penh Hospital (RPH) is place that provides excellent care of the highest standards of international quality to promote trust and satisfaction to Cambodians,
read more