2 clinics in Kuta
2 clinics specializing in Cardiac surgery, Dentistry, Neurosurgery, Orthopedic surgery, Spine surgery, and Vascular surgery in Kuta.
Prices for popular procedures:
Dental X-ray

Dental CT

Dental hygiene

Composite veneer

Tooth restoration

Root canal treatment (per canal)

Porcelain veneers

Removable full denture

Milk tooth extraction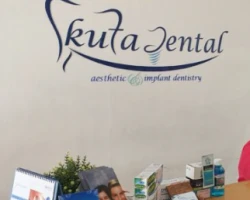 Specializations: Dentistry
The founder of Kuta Dental Clinic is Dr. Syamsiar Adam in 1998. For more than 20 years of experience in the dental care business, now,
read more
Prices for popular procedures:
Arteriovenous (AV) fistula surgery

Unilateral varicose veins surgery

Radiofrequency ablation (RFA) for varicose veins (Unilateral)

Endovenous laser ablation (EVLA) for varicose vein (Unilateral)

Varicose vein stripping (Unilateral)

Phlebectomy (including mini-phleboctomy)

Catheter-directed sclerotherapy (CDS) (Unilateral)

Foam sclerotherapy (Unilateral)

Peripheral nerve repair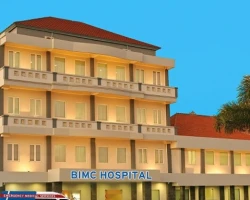 Specializations: Cardiac surgery, Vascular surgery, Neurosurgery, Spine surgery, Orthopedic surgery
Established in 1998, the four-storey facility lies strategically on a 1,500 sqm area in Simpang Siur, Kuta, granting easy access for patients coming from all
read more
Nearby clinics in Indonesia
We found only 2 clinics in Kuta that match your criteria, presented in the list above.
Perhaps you should consider the following clinics we have found nearby basing on your Location filter applied.
Clinics grouping by rating
Clinic with the highest rating of 4.7 — BIMC Hospital Kuta in Kuta, Indonesia, clinic with the most reviews number of 2215 — BIMC Hospital Kuta in Kuta, Indonesia.
With rating 4.0 and over — 2 clinics .