1 Dentistry clinic in Kuta
Prices for popular procedures:
Milk tooth extraction

Implant crown

Porcelain veneers

Removable full denture

All-on-4 dental implants

All-on-6 dental implants

3 on 6 dental implants

Tooth extraction

Wisdom tooth extraction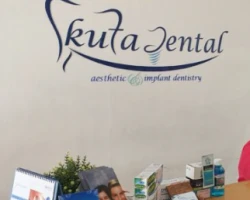 Specializations: Dentistry
The founder of Kuta Dental Clinic is Dr. Syamsiar Adam in 1998. For more than 20 years of experience in the dental care business, now,
read more
2 nearby similar clinics in Indonesia
We found only 1 clinic in Kuta that matches your criteria, presented in the list above.
Perhaps you should consider 2 more clinics we have found nearby basing on your Location, Specialization filters applied.
Prices for popular procedures:
Milk tooth extraction

Implant crown

Porcelain veneers

Removable full denture

All-on-4 dental implants

All-on-6 dental implants

3 on 6 dental implants

Tooth extraction

Wisdom tooth extraction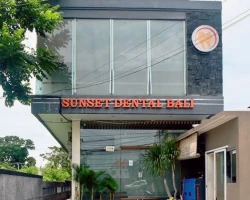 Kabupaten Badung, Indonesia
Specializations: Dentistry
Modern dental office located in the very best neighborhoods of the Bali Island; Seminyak and Ubud. Focusing in dental implant and cosmetic dentistry. Our team:
read more
Prices for popular procedures:
Gum graft surgery

Periodontal regenerative procedures

Implant crown

Porcelain veneers

Removable full denture

All-on-4 dental implants

All-on-6 dental implants

3 on 6 dental implants

Tooth extraction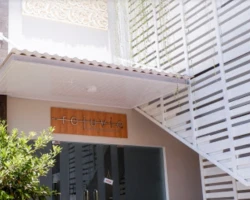 Specializations: Dentistry
Rejuvie Dental Clinic is a full-service dental clinic in Bali, Indonesia. We provide all types of dental treatments and procedures including teeth whitening, root canal
read more