1 Spine surgery clinic in Irbid
Prices for popular procedures:
Laminectomy

Lumbar laminectomy

Instrumented spine stabilization

Spine dynamic stabilization

Cervical fusion

Anterior lumbar interbody fusion (ALIF)

Posterior lumbar interbody fusion (PLIF)

Interspinous fixation with implant

Percutaneous pedicle screw fixation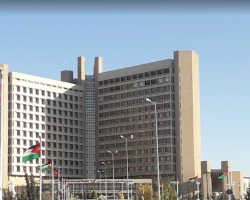 Specializations: Cardiac surgery, Vascular surgery, Thoracic surgery, Neurosurgery, Spine surgery, Orthopedic surgery, Oncology, Surgical oncology, Medical oncology, Radiation oncology, Chemotherapy
King Abdullah University Hospital often abbreviated KAUH, is a hospital in Ar Ramtha, Jordan. It is the largest medical structure in the north of the
read more
2 nearby similar clinics in Jordan
We found only 1 clinic in Irbid that matches your criteria, presented in the list above.
Perhaps you should consider 2 more clinics we have found nearby basing on your Location, Specialization filters applied.
Prices for popular procedures:
Laminectomy

Lumbar laminectomy

Instrumented spine stabilization

Spine dynamic stabilization

Cervical fusion

Anterior lumbar interbody fusion (ALIF)

Posterior lumbar interbody fusion (PLIF)

Interspinous fixation with implant

Percutaneous pedicle screw fixation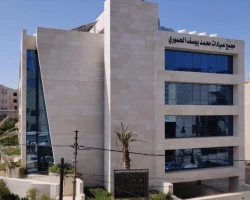 Specializations: Cardiac surgery, Vascular surgery, Thoracic surgery, Neurosurgery, Spine surgery, Orthopedic surgery, Oncology, Surgical oncology, Medical oncology, Chemotherapy
The Specialized Hospital attracts patients from more than 100 countries and during 28 years has received over 6 million patients, including 1,500,000 emergency visits, 585,000
read more
Prices for popular procedures:
Laminectomy

Lumbar laminectomy

Instrumented spine stabilization

Spine dynamic stabilization

Cervical fusion

Anterior lumbar interbody fusion (ALIF)

Posterior lumbar interbody fusion (PLIF)

Interspinous fixation with implant

Percutaneous pedicle screw fixation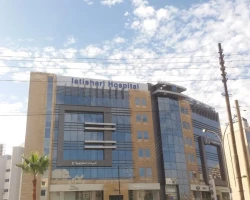 Specializations: Cardiac surgery, Vascular surgery, Spine surgery, Orthopedic surgery, Oncology, Surgical oncology, Chemotherapy
Languages: Chinese, English
Istishari Hospital is a 108-bed private teaching hospital committed to providing the highest quality patient care and service to Jordan and the world We provide
read more