4 Oncology clinics in Astana
4 clinics specializing in Oncology in Astana.
2 nearby similar clinics in Kazakhstan
We found only 4 clinics in Astana that match your criteria, presented in the list above.
Perhaps you should consider 2 more clinics we have found nearby basing on your Location, Specialization filters applied.
Prices for popular procedures:
Hemicolectomy

Rectum anterior resection

Radical prostatectomy

Transurethral resection of the prostate (TURP)

Conization

Open hysterectomy

Radical nephrectomy

Loop electrosurgical excision procedure (LEEP)

Total laparoscopic hysterectomy (TLH)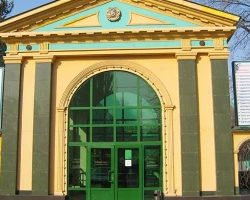 Specializations: Cardiac surgery, Vascular surgery, Thoracic surgery, Neurosurgery, Spine surgery, Orthopedic surgery, Oncology, Surgical oncology, Medical oncology
Languages: English, Kazakh, Russian
Central Clinical Hospital – One of the best clinic in the country, having breakthrough diagnostic and treatment technologies, providing a wide range of medical
read more
Prices for popular procedures:
Hemicolectomy

Rectum anterior resection

Radical prostatectomy

Transurethral resection of the prostate (TURP)

Conization

Open hysterectomy

Radical nephrectomy

Loop electrosurgical excision procedure (LEEP)

Total laparoscopic hysterectomy (TLH)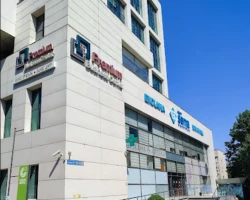 Specializations: Cardiac surgery, Vascular surgery, Thoracic surgery, Neurosurgery, Spine surgery, Orthopedic surgery, Oncology, Surgical oncology, Medical oncology, Dentistry
Languages: English, Russian
At the Almaty SEMA Hospital Clinic, you can get a full range of medical services provided by our leading specialists. Whether you need a small
read more