1 Vascular surgery clinic in Mongolia
Prices for popular procedures:
Carotid endarterectomy (CEA)

Peripheral artery angioplasty and stent placement

Carotid angioplasty and stenting

Uterine artery embolization (UAE)

Varicose veins treatment

Radiofrequency ablation (RFA) for varicose veins (Unilateral)

Foam sclerotherapy (Unilateral)

Endovenous laser ablation (EVLA) for varicose vein (Unilateral)

Phlebectomy (including mini-phleboctomy)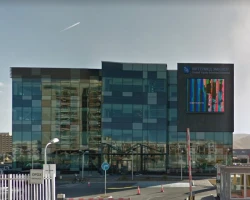 Specializations: Cardiac surgery, Vascular surgery, Thoracic surgery, Neurosurgery, Spine surgery, Orthopedic surgery, Oncology, Surgical oncology, Medical oncology, Radiation oncology, Chemotherapy, Other treatment techniques
The hospital is located in the Khan-Uul district, northwest of Bogd Khan Palace Museum and east of APU Company. Intermed Hospital was built under European
read more
Relevant clinics
We found only 1 clinic in Ulaanbaatar that matches your criteria, presented in the list above.
Perhaps you should consider the following relevant clinics we have found basing on your Location, Specialization filters applied.