1 clinic in Kaohsiung
1 clinic specializing in Cardiac surgery, Neurosurgery, Oncology, Orthopedic surgery, Spine surgery, Thoracic surgery, and Vascular surgery in Kaohsiung.
Besides this clinic there are 5 clinics in Taiwan specialized in:
Cardiac surgery — 5 clinics
Vascular surgery — 5 clinics
Thoracic surgery — 5 clinics
Neurosurgery — 5 clinics
Spine surgery — 5 clinics
Orthopedic surgery — 5 clinics
Oncology — 5 clinics .
Such diseases are treated by Kaohsiung Chang Gung Memorial Hospital: Abdominal aortic aneurysm (AAA), Abnormal uterine bleeding (AUB), Achalasia, Acoustic neuroma, Actinic keratosis, and others.
Prices for popular procedures:
Total knee replacement (Unilateral)

Dual chamber pacemaker insertion

Percutaneous coronary intervention (PCI) with stent insertion

Abdominal endovascular aneurysm repair (EVAR)

Thoracic endovascular aneurysm repair (TEVAR)

Arteriovenous (AV) fistula surgery

Endovascular thrombectomy

Uterine artery embolization (UAE)

Varicose veins treatment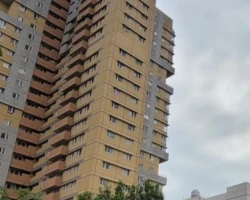 Specializations: Cardiac surgery, Vascular surgery, Thoracic surgery, Neurosurgery, Spine surgery, Orthopedic surgery, Oncology, Surgical oncology, Medical oncology, Radiation oncology, Chemotherapy
The hospital was founded on New Year's Day in 1986. After 30 years of growth, it has grown from specialty to excellence. Currently, there are
read more
5 nearby similar clinics in Taiwan
We found only 1 clinic in Kaohsiung that matches your criteria, presented in the list above.
Perhaps you should consider 5 more clinics we have found nearby basing on your Location filter applied.