2 clinics in Jūrmala
2 clinics specializing in Dentistry, Neurosurgery, Oncology, Orthopedic surgery, and Vascular surgery in Jūrmala.
Prices for popular procedures:
Endovenous laser ablation (EVLA) for varicose vein (Unilateral)

Varicose vein stripping (Unilateral)

Catheter-directed sclerotherapy (CDS) (Unilateral)

Total thyroidectomy

Total laparoscopic hysterectomy (TLH)

Open hysterectomy

Varicose veins treatment

Unilateral varicose veins surgery

Radiofrequency ablation (RFA) for varicose veins (Unilateral)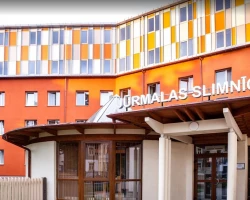 Specializations: Vascular surgery, Neurosurgery, Spine surgery, Orthopedic surgery, Oncology, Surgical oncology
Languages: English, Russian
Jurmala Hospital is a multi-profile medical institution, which provides emergency medical assistance too. A wide spectrum of health care services, including diagnostic examinations, a number
read more
Prices for popular procedures:
Wisdom tooth extraction

All-on-4 dental implants

All-on-6 dental implants

3 on 6 dental implants

Sinus lift surgery

Lingual frenectomy

Removable full denture

Removable partial denture

Overdenture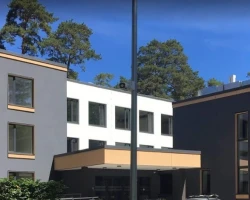 Specializations: Dentistry
Languages: English, Russian
ROYAL DENT's main task is to provide its clients with the highest level of professional service in prestigious comfort conditions. Our client is a person
read more
Nearby clinics in Latvia
We found only 2 clinics in Jūrmala that match your criteria, presented in the list above.
Perhaps you should consider the following clinics we have found nearby basing on your Location filter applied.
Clinics grouping by rating
All the scored clinics have the same rating of 4.3, clinic with the most reviews number of 86 — Jurmala Hospital in Jūrmala, Latvia.