2 Oncology clinics in Belo Horizonte
2 clinics specializing in Oncology in Belo Horizonte.
Prices for popular procedures:
Parotidectomy

Cervical lymphadenectomy

Total glossectomy

Oral cancer surgery

Hemiglossectomy

Submandibular gland resection

Lip resection

Floor of mouth cancer resection

Mandibular resection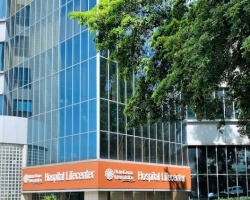 Specializations: Cardiac surgery, Vascular surgery, Thoracic surgery, Neurosurgery, Spine surgery, Orthopedic surgery, Oncology, Surgical oncology, Medical oncology, Chemotherapy
The Lifecenter Hospital stands out among the most sophisticated and renowned health institutions in Minas Gerais. Its activities cover urgent and emergency medical care, surgeries,
read more
Prices for popular procedures:
Chemotherapy for melanoma

Chemotherapy for endometrial cancer

Chemotherapy for gallbladder cancer

Chemotherapy for colorectal cancer

Chemotherapy for bone cancer

Chemotherapy for eye cancer

Chemotherapy for myeloma

Chemotherapy for non-melanoma skin cancer

Chemotherapy for testicular cancer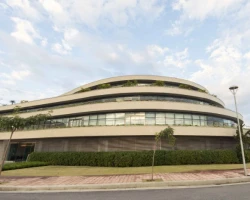 Specializations: Oncology, Surgical oncology, Medical oncology, Chemotherapy
Founded in 1999, Oncocentro was born with the purpose of offering an integral, welcoming and interdisciplinary service. Over the years, it has become a reference
read more
Nearby clinics in Brazil
We found only 2 clinics in Belo Horizonte that match your criteria, presented in the list above.
Perhaps you should consider the following clinics we have found nearby basing on your Location, Specialization filters applied.
Clinics grouping by rating
Clinic with the highest rating of 4.6 — Oncocentro BH in Belo Horizonte, Brazil, clinic with the most reviews number of 1066 — Hospital Lifecenter in Belo Horizonte, Brazil.
With rating 4.0 and over — 1 clinic .