1 clinic in Kashiwa Shi
1 clinic specializing in Cardiac surgery, Neurosurgery, Oncology, Orthopedic surgery, Thoracic surgery, and Vascular surgery in Kashiwa Shi.
Besides this clinic there are 14 clinics in Japan specialized in:
Cardiac surgery — 13 clinics
Vascular surgery — 14 clinics
Thoracic surgery — 10 clinics
Neurosurgery — 13 clinics
Orthopedic surgery — 11 clinics
Oncology — 13 clinics .
Such diseases are treated by National Cancer Center Hospital East (NCCHE): Abnormal uterine bleeding (AUB), Achalasia, Acoustic neuroma, Actinic keratosis, Acute limb ischemia, and others.
Prices for popular procedures:
Radical prostatectomy

Coronary catheterization

Chest wall deformity correction

Repair of diaphragmatic hernia

Diagnostic thoracoscopy

Thoracentesis

Thoracoplasty including sternoplasty

Atypical resections of the lung

Thoracoscopic lung resection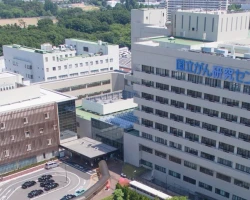 Specializations: Vascular surgery, Thoracic surgery, Neurosurgery, Orthopedic surgery, Oncology, Surgical oncology, Medical oncology, Radiation oncology, Chemotherapy, Other treatment techniques
At National Cancer Center Hospital East(Japan), we provide world-class cancer medicine to all our patients, by offering the very best and most effective care plans,
read more
Nearby clinics in Japan
We found only 1 clinic in Kashiwa Shi that matches your criteria, presented in the list above.
Perhaps you should consider the following clinics we have found nearby basing on your Location filter applied.