1 clinic in Mongolia
1 clinic specializing in Cardiac surgery, Neurosurgery, Oncology, Orthopedic surgery, Spine surgery, Thoracic surgery, and Vascular surgery in Mongolia.
Besides this clinic there are 333 clinics in Asia specialized in:
Cardiac surgery — 262 clinics
Vascular surgery — 292 clinics
Thoracic surgery — 210 clinics
Neurosurgery — 298 clinics
Spine surgery — 280 clinics
Orthopedic surgery — 306 clinics
Oncology — 317 clinics .
Such diseases are treated by Intermed Hospital: Abnormal uterine bleeding (AUB), Accessory navicular syndrome, Achalasia, Achilles tendon injury, Acoustic neuroma, and others.
Prices for popular procedures:
Lobectomy

Thoracoscopic lung resection

Wedge resection

Embolization for cerebral arteriovenous malformation (AVM)

Percutaneous endoscopic lumbar discectomy (PELD)

Kyphoplasty

Nucleoplasty

Permanent pacemaker implantation

Dual chamber pacemaker insertion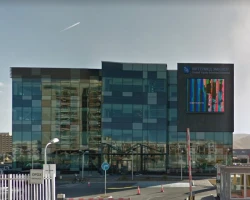 Specializations: Cardiac surgery, Vascular surgery, Thoracic surgery, Neurosurgery, Spine surgery, Orthopedic surgery, Oncology
The hospital is located in the Khan-Uul district, northwest of Bogd Khan Palace Museum and east of APU Company. Intermed Hospital was built under European
read more
Relevant clinics
We found only 1 clinic in Ulaanbaatar that matches your criteria, presented in the list above.
Perhaps you should consider the following relevant clinics we have found basing on your Location filter applied.