2 clinics in Tampere
2 clinics specializing in Cardiac surgery, Dentistry, and Thoracic surgery in Tampere.
Prices for popular procedures:
Coronary catheterization

Permanent pacemaker implantation

Dual chamber pacemaker insertion

Radiofrequency ablation (RFA)

Percutaneous coronary intervention (PCI) with stent insertion

Coronary artery bypass graft (CABG)

Off-pump coronary artery bypass

Cardiac catheterization

Percutaneous ASD closure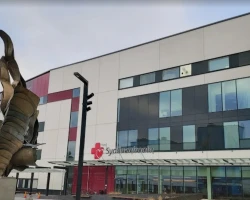 Specializations: Cardiac surgery, Vascular surgery, Thoracic surgery, Oncology, Surgical oncology
Languages: English, Russian
Tays Heart Hospital in Tampere treats patients who need major cardiac or cardiothoracic treatment. Tampere Heart Hospital is a full-service 24/7 hospital.he entire cardiac care
read more
Prices for popular procedures:
Dental X-ray

Dental hygiene

In-office teeth whitening

Tooth restoration

Root canal treatment (per canal)

Removable full denture

Removable partial denture

Dental crown

Tooth extraction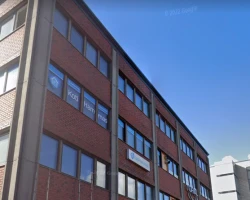 Specializations: Dentistry
Languages: English, Estonian, German, Russian, Swedish
We offer high-quality dental care and dental laboratory services at our offices all over Finland. We also bring dental services directly to the customer with
read more
Nearby clinics in Finland
We found only 2 clinics in Tampere that match your criteria, presented in the list above.
Perhaps you should consider the following clinics we have found nearby basing on your Location filter applied.
Clinics grouping by rating
Clinic with the highest rating of 4.7 — Tays Heart Hospital in Tampere, Finland, clinic with the most reviews number of 27 — KotiHamma, Tampere in Tampere, Finland.
With rating 4.0 and over — 2 clinics .