2 clinics in Turku
2 clinics specializing in Cardiac surgery, Neurosurgery, Oncology, Orthopedic surgery, Spine surgery, Thoracic surgery, and Vascular surgery in Turku.
Prices for popular procedures:
Total knee replacement (Unilateral)

Arthroscopic meniscus repair

Arthroscopic reconstruction of the knee ligament

Microdiscectomy

Total hip replacement (Unilateral)

SLAP repair surgery

Total shoulder replacement

Nerve decompression surgery

Peripheral nerve repair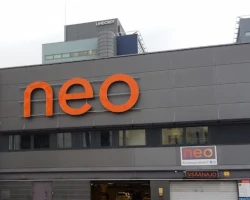 Specializations: Neurosurgery, Spine surgery, Orthopedic surgery
Mehilänen NEO Hospital is a private hospital specialising in the diagnosis and treatment of musculoskeletal disorders. We excel in minimally invasive arthroscopic surgery and the
read more
Prices for popular procedures:
Permanent pacemaker implantation

Dual chamber pacemaker insertion

Fontan procedure

Patent ductus arteriosus (PDA) ligation in children

Coronary artery bypass graft (CABG)

Off-pump coronary artery bypass

Cardiac catheterization

Percutaneous ASD closure

Percutaneous closure of ventricular septal defect (VSD)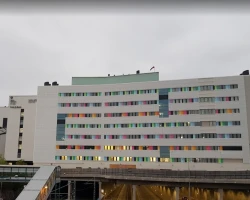 Specializations: Cardiac surgery, Vascular surgery, Thoracic surgery, Neurosurgery, Spine surgery, Orthopedic surgery, Oncology, Surgical oncology, Medical oncology, Radiation oncology, Chemotherapy
In the area of ​​Tyksin Main Hospital, there are A, U and T hospitals, Lighthouse Hospital and several other buildings with patient reception and treatment
read more
Nearby clinics in Finland
We found only 2 clinics in Turku that match your criteria, presented in the list above.
Perhaps you should consider the following clinics we have found nearby basing on your Location filter applied.
Clinics grouping by rating
All the scored clinics have the same rating of 4.2, clinic with the most reviews number of 147 — Turku University Hospital (Tyks) in Turku, Finland.