2 clinics in Torrevieja
2 clinics specializing in Cardiac surgery, Dentistry, Neurosurgery, Oncology, Orthopedic surgery, Spine surgery, Thoracic surgery, and Vascular surgery in Torrevieja.
Prices for popular procedures:
Tooth extraction

Dental implant surgery

Dental X-ray

Dental CT

Dental hygiene

Professional home teeth whitening

Tooth restoration

Root canal treatment (per canal)

Scaling and root planing (per quadrant)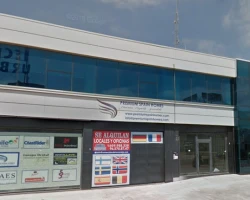 Specializations: Dentistry
Languages: Dutch, English, French, German, Macedonian, Norwegian, Swedish
We will provide you with a secure, professional and welcoming atmosphere
read more
Prices for popular procedures:
Phlebectomy (including mini-phleboctomy)

Hip osteotomy

Nerve decompression surgery

Transurethral resection of bladder tumor (TURBT)

Permanent pacemaker implantation

Dual chamber pacemaker insertion

Catheter cardiac ablation

Radiofrequency ablation (RFA)

Percutaneous coronary intervention (PCI) with stent insertion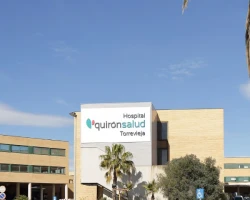 Specializations: Cardiac surgery, Vascular surgery, Thoracic surgery, Neurosurgery, Spine surgery, Orthopedic surgery, Oncology
Hospital Quirónsalud Torrevieja (formerly Hospital San Jaime), located in the north of the city of Torrevieja, is a private hospital of international prestige in the
read more
Nearby clinics in Spain
We found only 2 clinics in Torrevieja that match your criteria, presented in the list above.
Perhaps you should consider the following clinics we have found nearby basing on your Location filter applied.