2 Vascular surgery clinics in Salvador
2 clinics specializing in Vascular surgery in Salvador.
Prices for popular procedures:
Abdominal endovascular aneurysm repair (EVAR)

Thoracic endovascular aneurysm repair (TEVAR)

Arteriovenous (AV) fistula surgery

Endovascular thrombectomy

Aortography

Bentall surgery

Aortic arch replacement

Complex aortic surgery

Thoracic aortic aneurysm surgery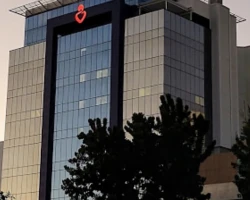 Specializations: Cardiac surgery, Vascular surgery, Thoracic surgery, Oncology, Surgical oncology, Radiation oncology, Chemotherapy
Technical actions must always be based on philosophical concepts. Thus, in 1985, the doctors who would become members of the then Instituto Cárdio Pulmonar signed
read more
Prices for popular procedures:
Port-a-cath placement

Stem cell transplant (peripheral blood)

Chemotherapy for stomach cancer

Bilateral adnexectomy

Chemotherapy for gallbladder cancer

Chemotherapy for liver cancer

Chemotherapy for pancreatic cancer

Chemotherapy for leukemia

Hormone therapy for ovarian cancer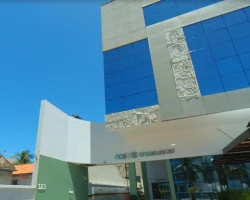 Specializations: Vascular surgery, Thoracic surgery, Neurosurgery, Oncology, Surgical oncology, Medical oncology, Chemotherapy
Founded 30 years ago, the Oncology Nucleus of Bahia (NOB) joined the Oncoclínicas Group in 2014. The clinic offers comprehensive and individualized care to cancer
read more
Nearby clinics in Brazil
We found only 2 clinics in Salvador that match your criteria, presented in the list above.
Perhaps you should consider the following clinics we have found nearby basing on your Location, Specialization filters applied.
Clinics grouping by rating
Clinic with the highest rating of 4.7 — Oncologia da Bahia (NOB) in Salvador, Brazil, clinic with the most reviews number of 279 — Hospital Cárdio Pulmonar in Salvador, Brazil.
With rating from 3.0 to 3.9 — 1 clinic.
With rating 4.0 and over — 1 clinic .