1 clinic in Mongolia
1 clinic specializing in Cardiac surgery, Neurosurgery, Oncology, Orthopedic surgery, Spine surgery, Thoracic surgery, and Vascular surgery in Mongolia.
Besides this clinic there are 333 clinics in Asia specialized in:
Cardiac surgery — 262 clinics
Vascular surgery — 292 clinics
Thoracic surgery — 210 clinics
Neurosurgery — 298 clinics
Spine surgery — 280 clinics
Orthopedic surgery — 306 clinics
Oncology — 317 clinics .
Such diseases are treated by Intermed Hospital: Abnormal uterine bleeding (AUB), Accessory navicular syndrome, Achalasia, Achilles tendon injury, Acoustic neuroma, and others.
You can select a specific city
Prices for popular procedures:
Radiation therapy for breast cancer

Targeted therapy

Immune checkpoint inhibitors

Chemotherapy for bladder cancer

Chemotherapy for head and neck cancer

Chemotherapy for ovarian cancer

Hormone therapy for ovarian cancer

Radiofrequency ablation (RFA)

Coronary catheterization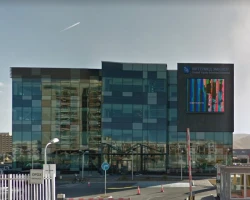 Specializations: Cardiac surgery, Vascular surgery, Thoracic surgery, Neurosurgery, Spine surgery, Orthopedic surgery, Oncology, Surgical oncology, Medical oncology, Radiation oncology, Chemotherapy, Other treatment techniques
The hospital is located in the Khan-Uul district, northwest of Bogd Khan Palace Museum and east of APU Company. Intermed Hospital was built under European
read more
Relevant clinics
We found only 1 clinic in Mongolia that matches your criteria, presented in the list above.
Perhaps you should consider the following relevant clinics we have found basing on your Location filter applied.