1 clinic in Rohrbach-Berg
Prices for popular procedures:
Rectum anterior resection

Open hysterectomy

Myomectomy

Lumpectomy

Simple mastectomy

Total thyroidectomy

Total esophagectomy

Total gastrectomy

Major liver resection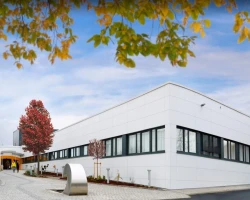 Specializations: Cardiac surgery, Vascular surgery, Orthopedic surgery, Oncology, Surgical oncology, Medical oncology, Chemotherapy
Thank you very much for your visit on our Homepage. You can get to know our hospital better here. The Rohrbach Clinic is the northernmost
read more
Nearby clinics in Austria
We found only 1 clinic in Rohrbach-Berg that matches your criteria, presented in the list above.
Perhaps you should consider the following clinics we have found nearby basing on your Location filter applied.